We value your privacy and would never spam you
Inspiring Martial Arts Adult Jiu Jitsu Classes Focus the Mind, Strengthen the Body, and help Eliminate Everyday Stresses.
Get More Info or Get Started
Get Our Surprising Report: "5 Things They Don't Want You To Know About Jiu Jitsu", Plus See Our Schedule and Trial Offer on the Next Page
We value your privacy and would never spam you
Get Fit, Feel Great, and Learn Self Defense Moves That Could Save Your Life.
And Have a TON of Fun Doing It!
First, A Note From Our Life Skills Coach Steven:
Hi, my name is Steven Beaver, one of the Life Skills Coaches of Inspiring Martial Arts in Paloma, TX. I want to take a moment to welcome you to our website and to say THANK YOU for considering our Martial Arts school. Over the last 40 years I've seen so many different kinds of people come through our doors - from the very overweight to the ultra-shy. We've had people start class because they want to be prepared if they need to defend themselves, and even people who start class because they've already been victims of a violent attack. The thing that ties all of these people together is that I've seen our program help every single one of them find their inner strength, peace, and confidence.
Adults are different than kids. We adults have a different point of view of what we need in this stage of our life than kids do. We've seen people overcome serious personal challenges like losing significant weight, we've seen people feel supported by meeting and interacting with other people who share their challenges, and we regularly see people gaining unreal confidence not just in their ability to defend themselves, but in their everyday lives.
So, what I'll do on this page is tell you a little about what our focus is in our classes, and what methods we use to achieve our results. Take a look at what we do, and see if our philosophy on the Martial Arts mat lines up with your goals, and if you want what we teach and think it would be beneficial in your life.
Again, THANK YOU for considering Inspiring Martial Arts - coaches and students it's been one of the best things they've ever done, and I think it's possible that it could be the same for you.
Learn More About Our Classes, See Our Schedule and Trial Offer on the Next Page.
Get More Info or Get Started
Get Our Surprising Report: "5 Things They Don't Want You To Know About Jiu Jitsu", Plus See Our Schedule and Trial Offer on the Next Page
We value your privacy and would never spam you
Work Pressure, Family Needs, Health Concerns, Time Demands...
Sound Familiar?
Self Defense isn't just physical. It's also mental, spiritual and emotional. Living your life the way you want isn't always easy. When we first meet a new student at our school, the signs of daily life in the 21st Century are usually pretty (painfully) obvious: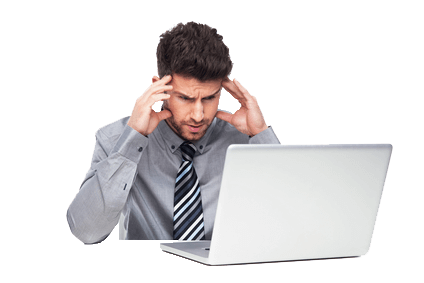 Focus Issues

If we had to pick one life skill to master it would be focus. Confidence, Discipline, Teamwork and other life skills have to have focus to get better it is the key to achieving whatever you desire. Having trouble focusing isn't just a "kid thing". The ability to hone in on and complete a task is vital for our work success, family success, and life success. In our Martial Arts classes, you'll gain laser sharp focus that you'll take everywhere you go. 

Lack of Confidence

As we say in our classes, Confidence is Key. That means confidence is what allows you to walk in our door (the hardest part of Martial Arts) ask for that promotion or even asking that someone special out. It's a simple thing that carries a lot of weight and you're going to have to work for it and we can show you how.  

Lack of Social Interaction

Once you have focus and confidence you will be able to start doing things you never thought possible. No, not just getting your Black Belt but meeting people and doing things that used to be out of your belief system. We're humans – we're not supposed to be shut up in a cubicle all day, only to come home and turn on the TV (then go to bed and repeat the cycle again and again). The kinds of things you can learn – the knowledge you can gain from interacting with your peers in a supportive environment is amazing. 

Lack of Perseverance

GRIT that's what it will take to bring it all together. We're all guilty of quitting when things start to get challenging. But in our classes, you'll be motivated by Life Skills Coaches who know exactly what you need. They'll drive you to reach deep within yourself and help you create an unwavering perseverance that will benefit you for the rest of your life. 

Lack of Motivation

We have a system for helping you find out what motivates you and what drives you to success. You can't just sign up at a big box gym and expect to achieve the kinds of results you truly want. You could hire a personal trainer for $100's/hr, or you could join a class where you're driven by not just your own motivation, but by your friends, Life Skills Coaches, and the culture of Inspiring Happiness & Success by learning that Challenges make us Stronger.

Getting in the best shape of your life

Hay we get it. Even for us sometimes it is Challenging to workout. Our system of checks and balances helps us all achieve more. Not only do we help you but you help us by being here. It's our Goal to Inspire Happiness & Success. "Health" isn't just a new buzzword. Our population is slowly dying of heart disease, chronic illnesses and worse. Don't expect to beat the statistics unless you take action. Even if you don't join our classes, try something! But if you do join, you'll know that you're on a personal path that you, your spouse, your kids, and everyone around you can be proud of. 
But There's Hope!
We've specifically designed our classes to
help you break through to new levels of health, success & happiness.
You'll be able to work through your daily challenges with strength, focus, and poise and getting that all important challenges make us stronger attitude for your work, family and everyday life goals.
Learn More About Our Classes, See Our Schedule and Trial Offer on the Next Page.
Get More Info or Get Started
Get Our Surprising Report: "5 Things They Don't Want You To Know About Jiu Jitsu", Plus See Our Schedule and Trial Offer on the Next Page
We value your privacy and would never spam you
Finally Achieve the Results You've Always Wanted
Even If You Haven't Exercised In Years (or Ever!)
Physical Strength

What inhibits us physically inhibits us mentally. A quote from one of our Life Skills Coaches. You will be amazed at what just a little bit of getting in shape is. Then you will be motivated to get in better shape. BABY STEPS it's a marathon not a sprint. Take your time in our class give it your all and you will succeed. It's a simple process.

The Ability to Defend Yourself Mentally, Emotionally AND Physically

If you ever need to, you will absolutely be able to defend yourself physically. The Martial Arts moves you'll learn in class will arm you with a sense of security that our students get to carry with them everywhere they go. We sincerely hope you never have to use it; but if you do, you'll be ready. The real truth is the more skills you have the less chance you will have to use your physical martial arts. You will be moving, acting and being a stronger person that will not put up with bullying or any type of abuse and people see that in the way you act and react. But most importantly you will be the person you have always wanted to be because NO ONE is getting in your way and people will perceive that in you.

Soaring Self Esteem

Being confident in yourself and having the challenges make me stronger attitude will give you the confidence to overcome challenges that you once thought impossible. Your self-esteem will soar and so will you in your life endeavors. The only person you need to prove anything to is you and we help you all they way. 

Group Support

We are creatures of community. It takes people that have had some of the same challenges as you. Not like yours bet their own challenges and learning the system for overcoming them and becoming Successful & Happy. Solving your own challenges with others that will support you is critical in staying on task. You WILL be held accountable, and this time you WILL achieve your goals. We (the Life Skills Coaches and other students) won't let you shy away form the things you want to accomplish; we'll be there every step of the way. 
Sounds Great...But How?
How? The Answer isn't rocket science, and honestly, we feel blessed to have discovered it. It's simple and subtle, but when you experience it in person you'll instantly know it. "The Answer" solves every one of the issues we mentioned, and more. Click one of the buttons on this page and we'll share "The Answer" with you, plus show you our Schedule and Trial offer.
See The Answer On The Next Page
Get More Info or Get Started
Get Our Surprising Report: "5 Things They Don't Want You To Know About Jiu Jitsu", Plus See Our Schedule and Trial Offer on the Next Page
We value your privacy and would never spam you
Class Reviews from Real Students
We Think It's Great, But What About Our Regular Members?
I love this place! My girls have a blast in the after school program and have really grown mentally, emotionally, and physically from it. I recently started the kickboxing aerobics class. If you don't come away from that pouring buckets of sweat, you're doing it wrong-what a workout! It is tough, but you feel so accomplished when you complete it. Great place for kids and adults alike.

Rebecca Cornell Thomason
All Kids Will Succeed has changed my 5 year old son completely! His focus and discipline and ability to retain information is incredible now. The instructor Steven Beaver knows how to work with and control respectfully all children! We feel so blessed to have found him and this place!!

Danielle DiCarlo
I can't say enough great things....this program builds confidence, physical and mental strength, respect, and friendships. The kids have to earn their belts and put hard work in. Great world lessons. My son loves AKWS!

April Renee Williams-Schmalzried
Learn More About Our Classes, See Our Schedule and Trial Offer on the Next Page.
Frequently Asked Questions
Show
+
No.....unless you want to! Every student is on their own journey. We have young, strong students who love to take their training way past what most people do. But for the vast majority of our students (95%+), getting hurt isn't an option (plus it's not much fun). In our classes, safety is paramount. There's no more of a chance of you getting hurt here than there is at a gym or jogging down your neighborhood street.
How often do I need to come to class and when are your classes?
Show
+
Our programs fit into almost any schedule (remember, all of the other students who already take classes with us are super busy too!). We have students who are successful in our program at only one day a week, and we have students who are so addicted to love class that they're here everyday.
You don't have to attend everyday, but if you enter your email we'll send you to the next page where we will show you our schedule and trial offer, and you can decide for yourself. If you have questions about the schedule, there's a contact for you on that page to ask questions.
I haven't been active in years. Do I need to do anything before enrolling?
Show
+
No. Although we definitely suggest maintaining an active lifestyle, if you haven't exercised in years, our fundamental classes are perfect for you. We specifically focus that class on helping students not only learn the basic foundations of martial arts, but on building fundamental physical endurance, strength and flexibility. Before you know it, you'll be looking and feeling fantastic.
Can I try it before I sign up?
Show
+
We always start with a FREE class and then a Trial Program. It's really important not only for you to be able to make sure our program will be beneficial, but for us to be sure we can appropriately meet your goals as an adult.
We'll be teaching life lessons, challenging limiting beliefs, and setting short & long terms goals, so it's important that our values are congruent before we begin that life changing journey.
However, because this introductory time is so important, we limit the number of new students during each trial period. So if you want a space, please be sure to sign up for one! If there are no spaces, we'll put you on the waiting list.
Our Classes Blend Fitness with Self Defense
And That's Important
The reality is that you can't really separate the two. If you want to be able to defend yourself (and you do!), then you need to be in good shape. Now, you do NOT have to be in good shape to start! That's what we do - help normal people like you improve themselves everyday.
A "Group Sport"
With An Individual Focus
You'll get to interact and work with other people who share your same goals and challenges, but you won't be compared to them. This isn't high school gym class - there's no "pecking order". It's just a group of people working hard to achieve the things they never thought they were capable of. And you belong with them. 
Inspiring Martial Arts
26744 East University Dr Suite 200
Paloma, (Really Paloma) TX 75068
(940) 206-1887
This Will Be The Best Thing You've Ever Done For Yourself
Many of our Students say that their lives wouldn't be the same without our classes. So don't wait! Enter Your Email to get and see our schedule and Trial Offer on the next page.
Get More Info or Get Started
Get Our Surprising Report: "5 Things They Don't Want You To Know About Jiu Jitsu", Plus See Our Schedule and Trial Offer on the Next Page
We value your privacy and would never spam you